We often hear people discussing the reasons why you'd do an occupational therapy functional assessment and what the process is. It can seem pretty daunting to have a professional meet with you and run you through a series of tests to determine your ability to function in one or more environments.
There are quite a few reasons as to why you may need an occupational therapist (OT) assess you, for example:
When you're a participant of the NDIS, a functional assessment is often required from an OT to help provide a picture of your physical and cognitive strengths and weaknesses
If you want to drive a car after a limb amputation you'll need one as part of the process of determining your fitness to drive (read our OT-related articles on driving with disability and buying a specialised vehicle)
You may have had a stroke and need it to prove you're fit to remain living in your own home, looking after your own daily care
But even if you're not told by any authority that you need an occupational therapy functional assessment before being able to do X, Y or Z, it can have other benefits. You could uncover gaps you have in being able to perform certain tasks well that can be improved after occupational therapy sessions. For example, writing, toileting, showering, making food, working, studying, and even making friends or being part of a social group.
This article is here to help demystify the process and answer your questions on what OTs do, when and why functional assessments happen in occupational therapy, and how they can be beneficial to you.
What is an occupational therapist?
Occupational therapy can be hard to define and many people ask the same question before an OT-led assessment: what exactly is an OT and what do they do?
Essentially, occupational therapists work with people of all ages (yes, children too) to help them perform everyday tasks more easily and to gain independence. It's helpful to think of OTs as helping people achieve the goals and tasks that occupy them – hence the name.
So, occupational therapy assessments and subsequent therapy sessions aim to help people participate in everyday life to the best of their abilities. An OT will work with anyone and everyone, but is particularly skilled in working with people living with disability. They'll help create strategies and methods that allow these individuals to participate in daily activities.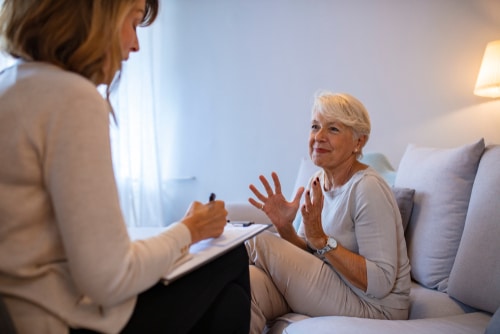 What is an occupational therapy functional assessment?
An occupational therapy functional assessment is about taking steps towards helping you achieve your goals, whether formal (because you've been setting NDIS goals) or informal. It'll help uncover what your current level of functioning is on a day-to-day basis, finding out where your strengths, weaknesses, and limitations lie. It can also help identify any challenges you might face or supports and services you may be in need of.
The occupational therapy functional assessment is often done at home or where you spend most of your day to day living time – e.g. in a hospital or assisted living setting if necessary. What exactly happens during the assessment will differ somewhat depending on your needs, age, and medical condition at the time.
Key steps in an assessment
First, it usually involves the therapist talking with you and/or your carer about your medical background, home environment, hobbies or interests, daily schedule, support structure, communication methods, and more. They'll look at any medical reports and other documents you have available, then assess your skills across fine motor, gross motor, spatial awareness, sensory processing and more.
These skills apply to essential activities that include but are not limited to:
Mobility and transfers
Showering/dressing/toileting/hygiene
Feeding/eating
If applicable, the occupational therapy functional assessment might also evaluate areas such as:
Home maintenance (e.g. laundry, cleaning, gardening)
Meal preparation and planning
Budgeting and management of finances
Transport and travel
Medication management

Of course, not all of these might be applicable to you. Toddlers aren't assessed on their ability to tie up their shoes or prepare a meal, for instance.

Essentially, an OT functional assessment focuses on how your skills will help you achieve what your goals and future hopes. It'll identify how you are managing and whether there are challenges or areas to be worked upon. An assessment report will be created and this will help determine where you might benefit from assistance in helping you achieve these goals.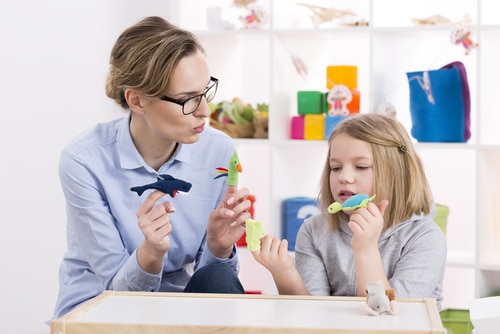 What's the point of the occupational therapy functional assessment?
As you've just learned, an occupational therapy functional assessment is there to assess your functional skills in general day-to-day living. But what is the point of an OT assessing these and identifying any challenges?
As mentioned, these assessments are often carried out to assist people who might be experiencing challenges in these areas. This could be due to something like to neurological, musculoskeletal, or congenital conditions. Or they could be caused by an accident or injury, or just due to the natural ageing process.
In helping determine your level of functioning, occupational therapy functional assessment benefits can include:
Helping with diagnosing disability and/or illness, or providing supporting evidence of disability or illness
Providing information regarding your support and funding needs to the NDIS or other funding body
Defining and establishing goals for your day-to-day life and living situation
As a result of the assessment, you might be able to:
Find ways to become more independent
Learn about tools, products and services that can help you enjoy more independence or reach your goals
Be placed in suitable accommodation according to the level of support you need
Procure specialised mobility equipment such as a disability converted vehicle, a wheelchair, or a mobility scooter
Access and gain information about other assistive technologies and support resources that can help improve your independence
You might also find yourself in a situation where you haven't received the funding hoped for in your NDIS plan. In these cases, having an occupational therapy functional assessment can sometimes be useful as evidence to support the need for more funding. Perhaps you could request an early review of your plan with this in hand.
What happens after the assessment?
Once the occupational therapy function assessment is done, the OT will develop a detailed report. This report includes information such as your general level of functioning, any specific difficulties, any strengths or weaknesses, and so on.
They'll also usually make recommendations about the level and type of support you need to help work through your challenges and maximise your independence. This may include mobility equipment such as wheelchairs and other assistive technology or environmental changes (e.g. home modifications).
They'll likely also recommend how therapy sessions can assist you in developing your skills. Therapy goals may be outlined, with recommendations on increasing your independence in line with your goals and hopes. These goals can also involve key supports such as parents, family, support workers, or teachers.
The report is also given to whoever referred you to an OT, such as your GP or another healthcare professional.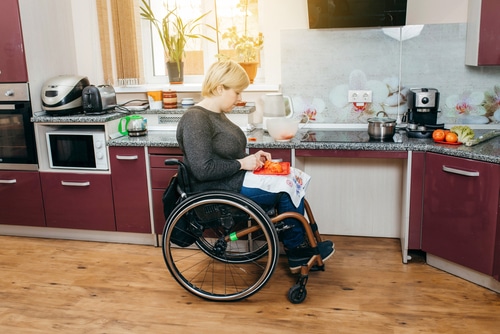 Extra support for people living with disability
Living with disability can be expensive. Wheelchairs, converted cars, home modifications, and more aren't always covered by the NDIS or other funding bodies. Even if you need them dearly. Either way, we understand how valuable your mobility equipment and/or car conversions are… Both in monetary value and their value to your independence!
That's why we offer affordable, reliable wheelchair insurance in Australia. It's also why we provide up to 25% off disability car insurance for disability parking permit holders.
Contact us today to get a quote.