Dogs have been helping humans to live better lives for thousands of years. They were the first animal ever to be domesticated. In this article Blue Badge Insurance look at how a Psychiatric Assistance Dog (or Psychiatric Service Dog or PTSD Dog) can help those experiencing post traumatic stress disorder.
We also unpack a bit about the nature of post traumatic stress disorder, often shortened to PTSD, to see why it happens in the first place. We look at why it's a natural human response to danger that requires support to overcome. Then we explore how special dogs can help.
Here's what we've included…
What is a Psychiatric Assistance Dog or PTSD Dog?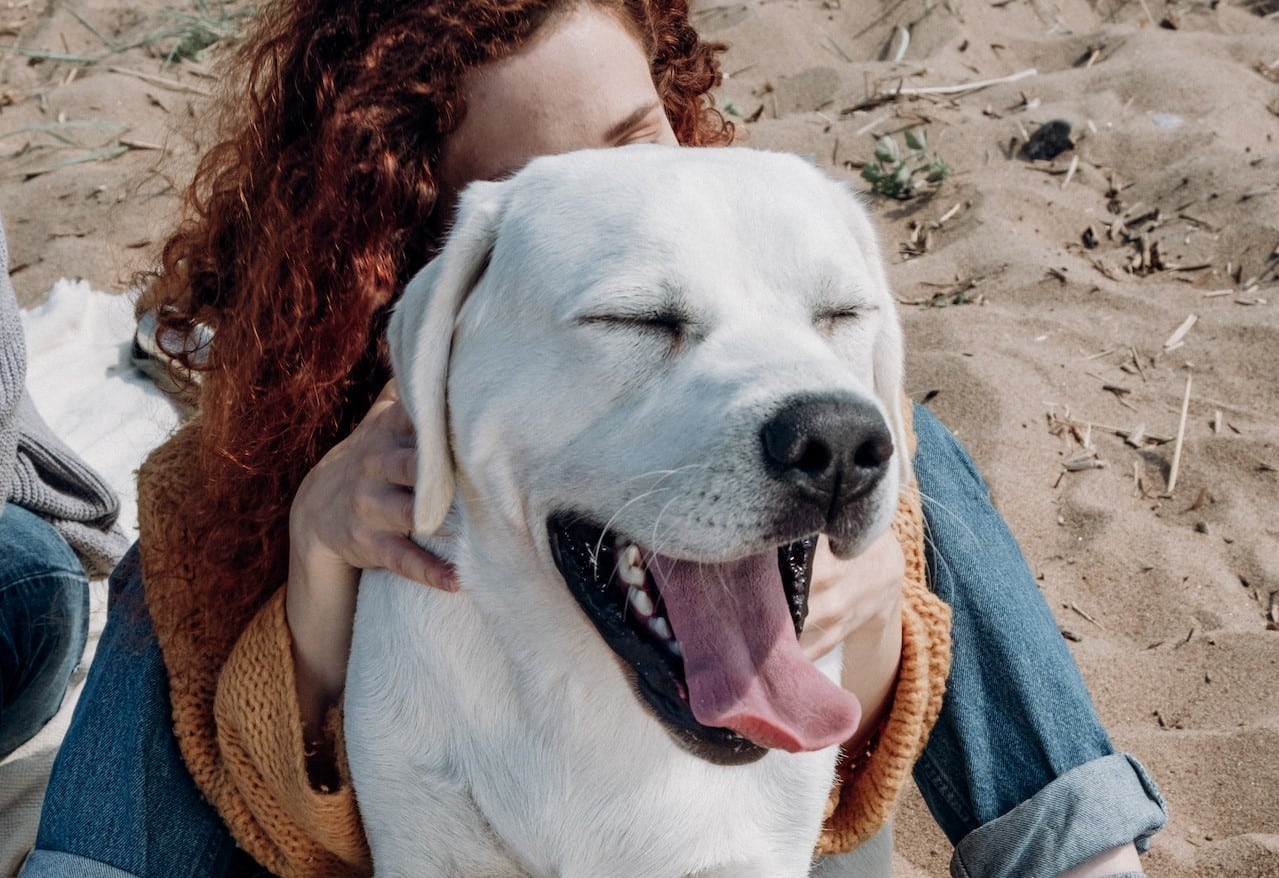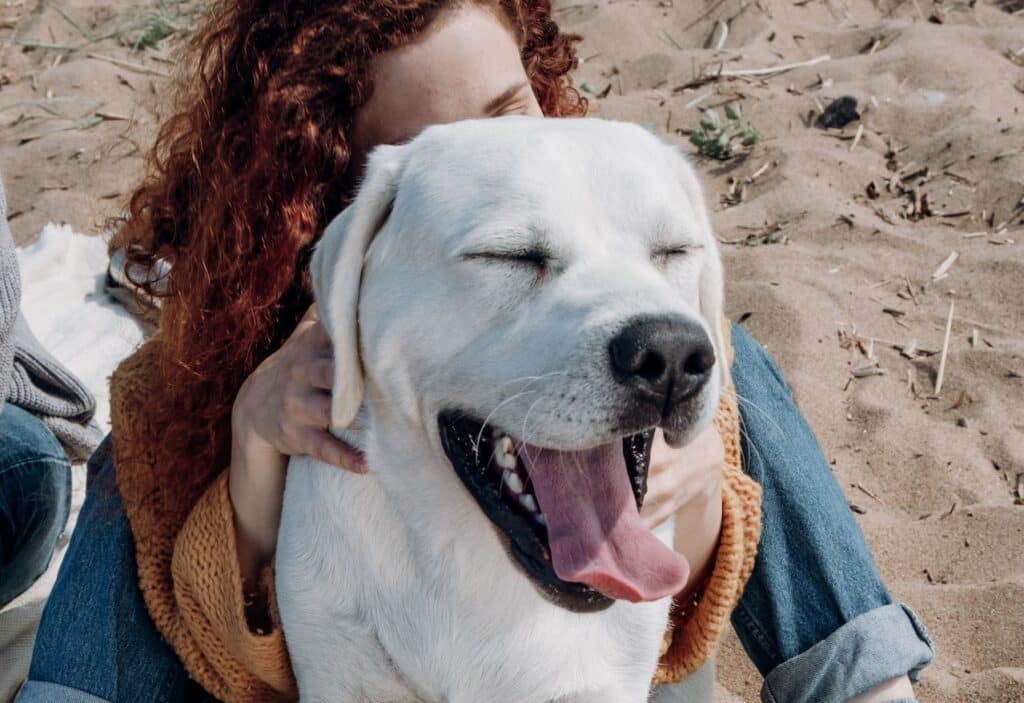 There are many types of Assistance Dogs and each one is highly trained in a specific role. Some dogs will learn to support physical disability while others learn the skills needed to support psychiatric disability.
A PTSD service dog is a Psychiatric Assistance Dog that's trained specifically to support post traumatic stress disorder. This type of service dog is specifically trained to recognise the onset of post traumatic stress disorder symptoms and support the person experiencing them.
Let's take a look at what post traumatic stress disorder is in a bit more detail.
What is post traumatic stress disorder?
Trauma is something that can happen to just about anyone. It might be from a fall that breaks your arm, worrying about someone you love being ill or simply missing an important appointment. Or something else entirely. Different people are affected by different life situations.
Most of the time, once the incident is over, the trauma can easily be resolved. But in some cases, people experience either repetitive incidents that cause trauma, or single incidents that are just too traumatic to process in the normal way.
People who are abused tend to experience PTSD, as do many who work in the police force, as firefighters and as other emergency services professionals. Doctors and vets who deal with injured patients in life-and-death situations may also experience PTSD, for example.
PTSD can cause insomnia, depression, dissociation and more – all of which can disrupt normal daily living. A Psychiatric Assistance Dog can be trained to recognise symptoms of PTSD stress and help provide relief.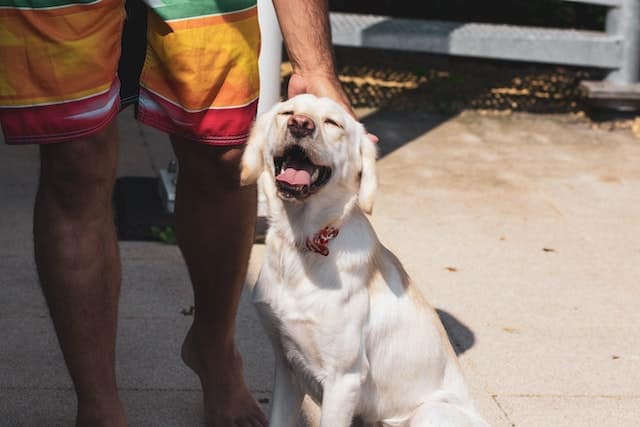 How can a Psychiatric Assistance Dog help with PTSD?
PTSD is considered a disability because of the level of trauma and associated stress can prevent normal living. It can disrupt solid relationships, normal work, sleep and many other areas of life.
Although PTSD is of the mind, it tends to affect the body too. As you can imagine, the amount of trauma and stress that presents as a disorder is so immense it tends to result in outward signs.
For example, a traumatic flashback may cause shuddering, crying, hyperventilating and sweating among others. A PTSD dog can be trained to recognise the specific stress signs that their humans exhibit.
How service dogs help with PTSD
Here we outline some of the practical ways psychiatric dogs help their humans:
Threat response. Psychiatric Assistance Dogs can be taught a range of grounding techniques that help with mental and physical reactions caused by PTSD. This way, the dog helps its human to interact with others one-on-one and socially with a greater sense of security and calmness.
Sleep distress. PTSD sufferers can become restless sleepers, experiencing insomnia owing to feelings of traumatic stress. These can present when a person is sleeping, as nightmares or when they wake up. A PTSD dog can be taught to recognise the signs of this and provide calming support at these specific times.
Public stress. It's common for PTSD sufferers to stop engaging socially. Traumatic stress can cause sensory overload from the stimuli of many voices, faces, lights and ever-changing surroundings. Not to mention the lack of certainty that comes with this. Changing environments or situations can present unexpected stimulus which could trigger a PTSD flashback. In situations like these, a Psychiatric Service Dog can respond to positioning cues. They can be positioned to give their human more space in a crowd. This can create a sense of security that enables their person to interact with their community.
Mental loss of focus. As mentioned PTSD sufferers can experience a broad range of symptoms including dissociation. However, a PTSD dog can help balance these experiences through contact. This helps their person to feel focussed and grounded once more.
Read about Yoda, a PTSD dog who provides her human, a Vietnam veteran, with daily support.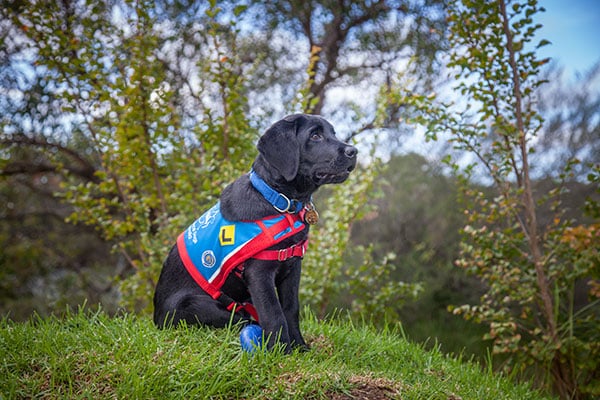 PTSD service dog training
Unlike your regular pet dog, a PTSD dog is legally allowed in almost all public spaces. It earns public access rights through the highest level of training and accreditation.
A puppy spends up to years in training with Assistance Dogs Australia (ADA) to become a Psychiatric Assistance Dog. This includes between 16-20 weeks of advanced skill training. Read more about what's involved in training an Assistance Dog with ADA and what an Assistance Dog puppy volunteer does to assist this process – perhaps you'd be interested in becoming one?
After training is complete every Assistance Dog does the public access test (or PAT test for short). Once a Psychiatric Assistance Dog graduates it has the right to go where its owner goes. Read all about flying with a Guide or Assistance Dog, for example.
Assistance Dogs insurance
Blue Badge Insurance doesn't just offer wheelchair insurance, mobility scooter insurance and disability car insurance. We also offer up to 25% off Assistance Dogs insurance. And if you hold a valid disability parking permit, you can get up to 15% off pet insurance.
Insurance for your Assistance Dog or perfectly plain but perfect pet can help with unexpected vet costs. Your insurance can help pay towards the costs of surgery, prescription medicine, overnight stays at the vet hospital, X-rays and more.
Want to get your PTSD service dog protected today? Click below to start your quote.