February is Valentine's month and, appropriately, it's also a month dedicated to heart health. What better time to have a heart health check if you haven't done so in the past five years? February is also known as Red Feb because it's Heart Research Month and a time to wear red for someone you love on Wear Red Day.
With so many heartfelt celebrations happening over one month, let's delve in via this article to see how each is related. This includes Blue Badge looking at how a heart health check can help you live a longer life and exploring more top facts about heart health.
Here's what we've covered: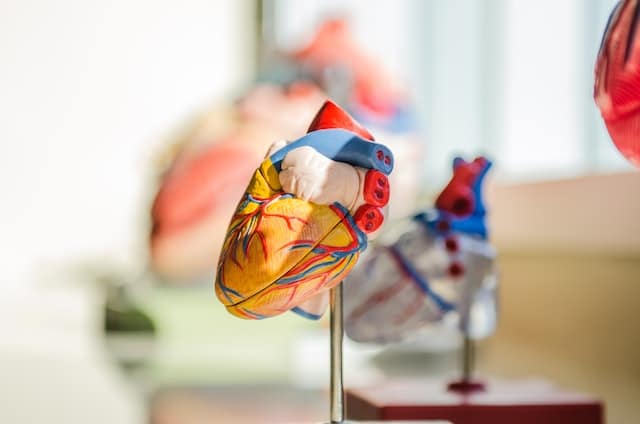 What is a heart health check?
A heart health check is a simple 20 minute visit to your doctor. Your GP chats with you about your health, diet, and physical activities and checks your blood pressure and cholesterol. After doing this, he or she inputs the information into a heart health check calculator to give you a five year forecast of your heart health.
Why is doing this so important? Heart disease kills more Australians every year than any other disease. But it's possible to set up active measures to prevent this from happening.
The heart health check tells you whether you're in any way vulnerable to stroke or heart attack in the following five years. At its heart (excuse the pun), this check-up is a big positive. The key takeaway is not how vulnerable you are, but the power this knowledge gives you to proactively safeguard your heart.
Here's a video that shows what's involved in the heart health check and why it's so important:
Get your heart health check for Red Feb
As we've already mentioned, February is Valentine's month and also Red Feb!
Red Feb is about raising heart health awareness, donating to heart research and wearing red for someone close to your heart. Remember to add #wearredanddonate to your Red Feb social posts to help raise awareness and mention it in conversation when appropriate. The more people who know about the cause the more people whose health might be saved.
In the US, wear red day is on 3 Feb. However we're doing it Aussie style, which means it's not just wear red day but wear red month. In other words it's Red Feb!
Watch this video to find out more about Red Feb:
Heart Research Month and ways to keep fit
According to Heart Research Australia, heart disease affects 2 in 3 Australians and is the leading cause of death. 
Staying healthy and stress free can contribute to good heart health. Anyone with a physical disability, and those with invisible disabilities too, knows how important keeping active and fit is.
For example, if you use a wheelchair then you're aware of the added risk of autonomic dysreflexia. Autonomic dysreflexia puts extreme pressure on the nervous system and the heart and can cause immense fluctuation in blood pressure. This is why keeping fit via inclusive and adaptive sports can be a lifesaver.
Below are some tips to help achieve this.
🧡Getting sport fit
In addition to getting a heart health check every five years, read about these accessible sports that encourage some good old fashioned physical activity:
🧡Eating healthy
In addition to fitness and heart health, eating well is also key. Read about home delivery meals that are healthy and nutritious, such as the Able Foods company co-founded by disability advocate and super fit Aussie Dylan Alcott.
🧡Reducing stress
While both physical exercise and wholesome yummy food help reduce stress – which is good for your heart – so can owning a pet.
You've no doubt heard of Assistance Dogs for post traumatic stress or therapy animals that can help in all sorts of ways. However, did you also know that having the companionship of a cat or dog can reduce your risk of high blood pressure and heart attack? Of course, you should still have your heart health check every five years, but having a pet can make you feel wonderful (for good reason).
Read about the physical and mental benefits of pet ownership in these articles:
Another great way to reduce stress is going on holiday. Read about romantic accessible holiday stays for Valentine's Day. If you're taking along your pet we've rounded up some great pet friendly accessible accommodation options too.
While all these tips are excellent for your heart health, having a heart health check every five years is crucial. This way your GP can offer a tailored management plan for keeping your heart happy.
Not just for Heart Research Month but every month of the year.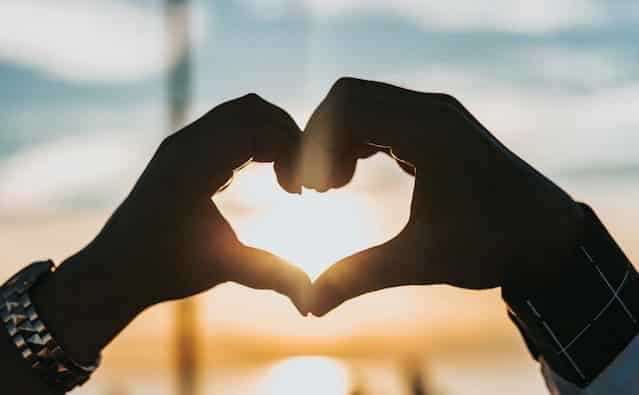 Protect your heart and your mobility this Valentine's Day
In addition to having a heart health check for one of your top three most vital organs this Valentine's, be sure to have insurance for your mobility equipment and your vehicle. Insurance may cost a little each month but it helps you pay for costly repairs or replacement of your essentials when things go wrong.
Blue Badge can offer:
Car insurance. If you have a disability parking permit, you can get up to 25% off our comprehensive disability car insurance.
Assistance Dog and pet insurance. We provide up to 25% off Assistance Dogs insurance and 15% off pet insurance to disability parking permit holders. This type of insurance helps you pay for unexpected vet visits and other pet medical care like surgery and prescription medication.
Mobility equipment insurance. Find out about our wheelchair insurance and mobility scooter insurance plans too. After all, insuring your mobility helps ensure peace of mind and peace of heart. 🧡
Click below to get a quote from Blue Badge Insurance today.