A survey we conducted some time ago reveals what we continue to hear from our mobility scooter customers – that cars reversing out of driveways are their biggest safety concern. When we conducted the Blue Badge Scooter Mobility and Safety Survey a few years ago it also revealed that 25% of scooter users had been involved in an accident at some point.
This is one reason why we continue to post blog articles about mobility scooter safety on a regular basis. With your mobility scooter being your wheels to freedom, it's important to have the information needed to feel secure while in it.
The below article looks into other findings from that survey that we think are still relevant today, plus provides plenty of other information to support scooter mobility.
Ageing population means more scooter users
The survey arrived as the number of mobility scooters on Australian footpaths was climbing rapidly, driven by our ageing population. This is still the case and the trend will continue into the foreseeable future.
In fact, the Australian Human Rights Commission says that by 2050 around 1 in 4 Australians will be 65 years old or older, while the proportion of younger Australians continue to decline.
We expect use of the mobility scooter to continue to increase alongside this.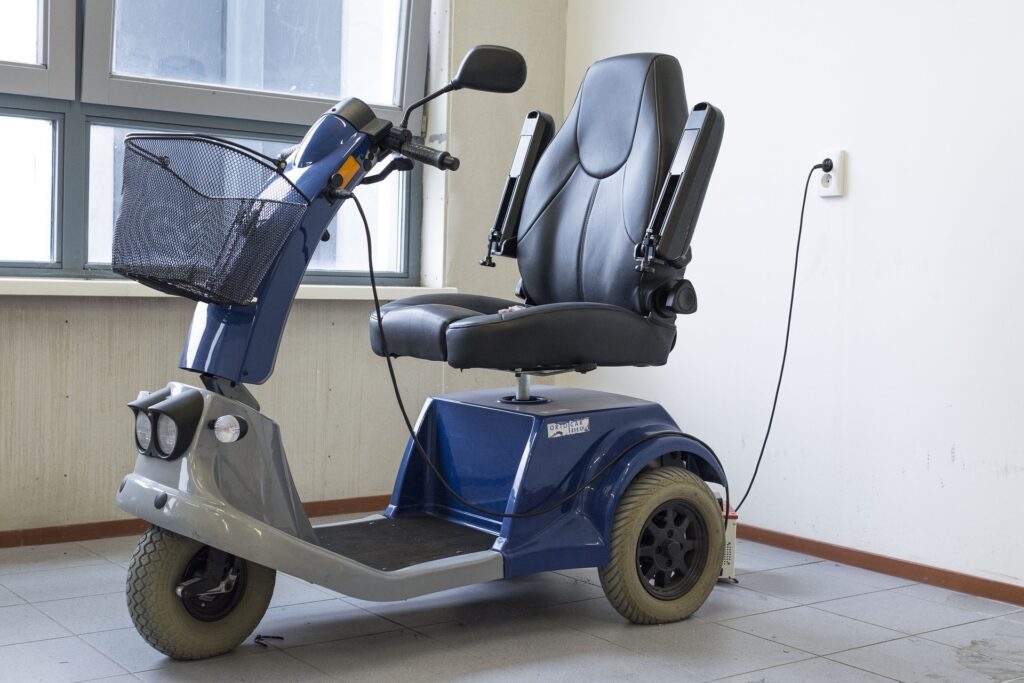 Key 'Scooter Mobility and Safety Survey' findings
When asked about their local area's infrastructure, 52% of our respondents said footpath cracks were a problem. Unsurprisingly then, 41.5% found that the lack of footpath ramps throughout their streets and other infrastructure created a barrier to getting around. Further, cars reversing out of driveways worried 33% and 31% felt at risk when crossing the road.
Yet despite concerns around accidents and safety, few mobility scooter owners were comprehensively insured.
It's important to know that some home and contents policies cover a mobility scooter while it's at home, but not once they leave the house. Does this sound familiar? You're not sure? Best to check your insurance has you comprehensively covered.
If not, look into scooter-specific insurance, like the mobility scooter insurance we offer. That way your scooter will be safeguarded when you're out and about too.
Useful tips for mobility scooter users
Here's some of the advice we offer customers wanting to stay safe while enjoying scooter mobility:
Make sure you are visible by purchasing safety equipment such as flags, lights, and reflectors.
Keep an eye out for vehicles leaving and entering driveways. Don't assume that the driver has seen you.
Ensure you can be seen while riding on roads when there is no footpath.
You must only cross the street at pedestrian crossings and wait for the light to turn green.
When parking, do not block pedestrian access.
Don't use slopes that are too steep for your mobility scooter and adjust your driving to the conditions.
Approach ramps and kerbs head on and make turns slowly.
Carry only a limited number of parcels – don't overload the scooter.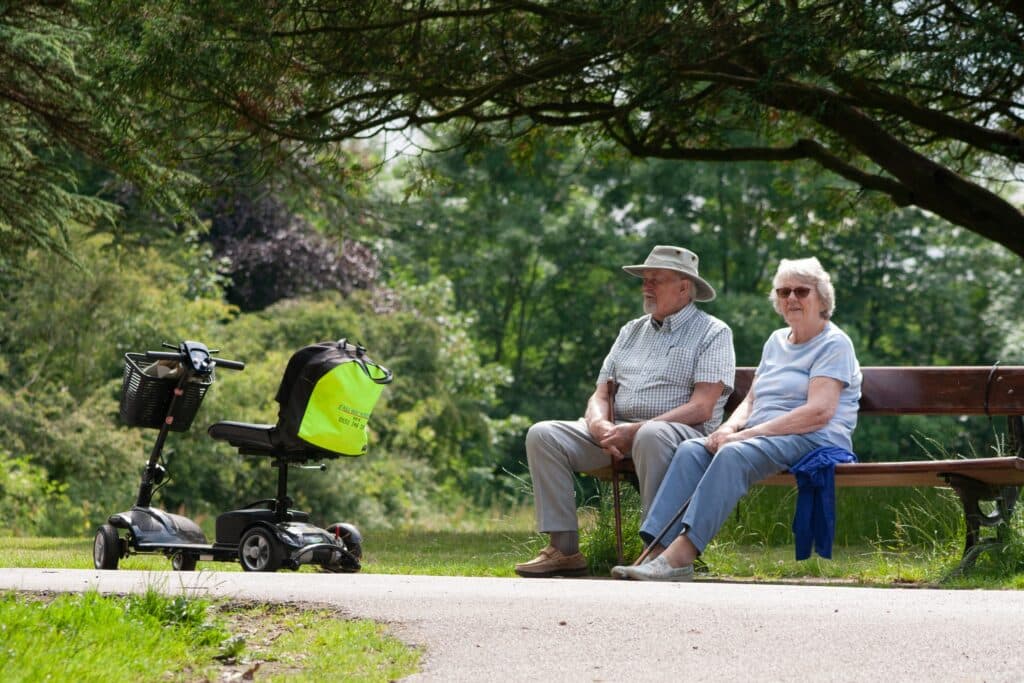 You might also want to read some of our other popular articles about mobility scooters. We have tons of them! These include:
FAQs about mobility scooters in 2023
Do mobility scooters need to be registered?
At the time of writing, this is only the case in Queensland. In Queensland, mobility scooters and electric wheelchairs must be registered. In the case of just visiting Queensland, it's not required since you're not a resident.
It is, however, a legal requirement that you obtain a registration for your mobility scooter within 14 days of moving to Queensland. For your motorised wheelchair, the same applies.
If your wheelchair or scooter has an electrical motor, you'll need to register it. Furthermore, the law states that it must only be capable of travelling up to 10km per hour and you can drive no faster than that on level ground. In addition, it states that it must be designed in a responsible manner for people who have mobility difficulties.
Read more in these articles: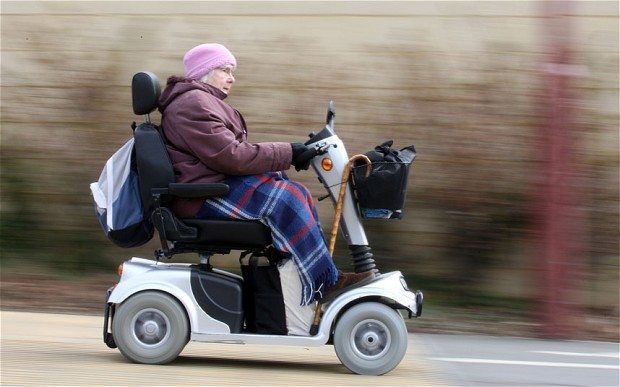 What are the best mobility scooters in 2023?
It used to be difficult to purchase a mobility scooter until recent years. Back then, most of the time you'd have to order them online and have them delivered from one of only a few storefronts that sell them. The cost could range from a few thousand dollars to ten thousand dollars.
Now, you can purchase a mobility scooter online in Australia for as little as $1,000 plus delivery. It may not be the quality and specifications you need, though… We'd always suggest you fully research your options online and in person then weigh them against your physical and lifestyle requirements. We couldn't say what are the best mobility scooters in 2023 for you because only you know what exactly you need.
Once you've done that, asked all your questions of the suppliers and had a test drive, then you should be in a good position to buy right. Trialling your potential mobility scooter in person is the best way forward to ensure you get the most suitable scooter for your unique needs.
Read our top tips for buying a mobility scooter.
Where to hire a mobility scooter in Australia?
Renting equipment is an excellent way to see if it meets your needs before purchasing a specific scooter. A number of companies offer rentals in Australia. Here are some of the many out there:
Aidacare – One of Australia's largest healthcare equipment and service providers.
QLD Rehab – Offers the convenience of equipment hire from a large range of rehabilitation and mobility equipment ready for pick up or delivery.
Travellers Aid – Provides a wide range of hire mobility equipment, available from service sites at Southern Cross and Flinders Street Stations in Melbourne.
All-Set Rentals – Hire by the day, week, or month.
Wheelchairs To Go Sydney – Sydney's longest established wheelchair and scooter rental company.
Mobility Ease – Has the latest model mobility scooters on the Gold Coast and Tweed.
Mobility scooter insurance
Find out more about protecting your wheels with mobility scooter insurance and disability car insurance. Whether your scooter or vehicle is accidentally damaged or stolen, your insurance can help pay to get it fixed or replaced. After all the effort you've gone through in choosing it wouldn't having a safeguard help you drive with greater peace of mind?
It's free to get a quick mobility scooter insurance quote with Blue Badge Insurance. Just click below or call us on 1300 304 802
---
Part of this article was sourced from a Fraser Coast Chronicle article published on Monday, March 2, 2015. To view the original article please click here.