Christmas is coming up and we can't wait to swap presents with our nearest and dearest. You may want to gift your loved one (or yourself) something they'll really find useful as someone who uses a wheelchair or mobility scooter. This list of gift ideas for disabled family and friends intends to keep a broad range of mobility in mind. Even if you don't find what you're looking for here, it could lead you to figuring it out!
You'll know best what the special person in your life would like and find useful. For some, it may be a brand new set of ear buds, while others will love a food delivery subscription that makes shopping much easier. Let's look at some ideas below: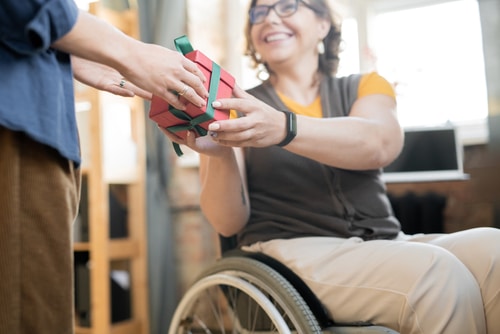 #1 Wireless headphones
As we all know, cords are not only a hassle – they can be dangerous to someone in a wheelchair or mobility scooter. They can get tangled in the chair's spokes and interfere with its function. Plus, those with limited dexterity in their fingers or arms may find it challenging to plug them into their phone or device.
For this reason, wireless headphones or wireless earbuds can be a wonderful gift for people in wheelchairs and scooters. That's why our first gift idea for disabled loved ones is something cord-free. Wireless headphones or earbuds give a whole new level of freedom. They let you speak on the phone, listen to music, podcasts and audiobooks, text to speech or use any other audio media without niggly cords.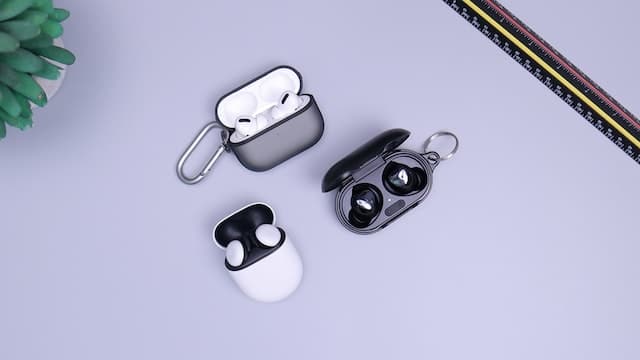 #2 A tipsy tray
What is a tipsy tray, you ask? It's a unique tray created for those with balance or dexterity issues. The Tipsi Tray uses centripetal force to ensure cups, glasses and crockery remain steady while on the move. It features a large, curved handle with a rubberised coating for grip and you can even carry it one-handed.
An excellent alternative to traditional trays, this is a good gift idea for a disabled loved one. It caters well for those with limited mobility and limb differences. It keeps items on the tray steady, no matter how shaky your hands are or how difficult you usually find it to carry things on a tray.
Designed with disability top of mind
Says their site: "The Tipsi Tray was designed to make life easier for anyone who would benefit from using a tray one-handed. The unique design allows easy use for those with balance problems, dexterity issues and disabilities that make carrying a standard, traditional two-handed tray a lot more difficult, or even dangerous."
"It also works well for waiting staff in busy bars or cafes."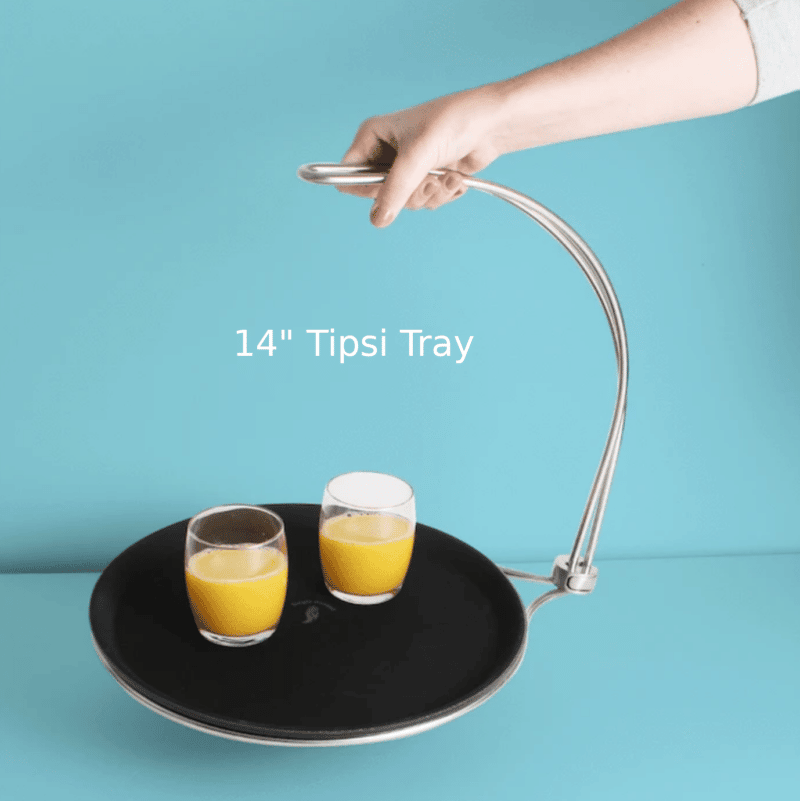 #3 A food subscription box
Buying groceries when you have limited mobility can be cumbersome or even impossible. Navigating through a grocery store in a wheelchair or mobility scooter is often an ordeal in itself. Having fresh, quality ingredients delivered straight to your door is a great alternative.
Boxes come with recipes and the ingredients already portioned out. It cuts down on the time your loved one might spend thinking of something to eat and gathering everything that's needed in the right amounts.
ANY subscription is sort of like "the gift that keeps on giving", since you get something every month! We love them as a gift idea for disabled loved ones.
Popular brands to choose from
There are PLENTY of subscription boxes out there to choose from. Check out the best food and drink subscription services to try, which include Soulara, Every Plate, Macros and Hellofresh. All of them offer vegetarian, vegan, gluten-free or other customisable boxes.
And, of course, there's always Able Foods for chef-prepared, dietician-designed, ready made meals. Read our Able Foods interview for the who, what, when, where, why and how of this disability-led meals delivery provider.
There are even more subscription services ideas in our home delivery meals and entertainment article.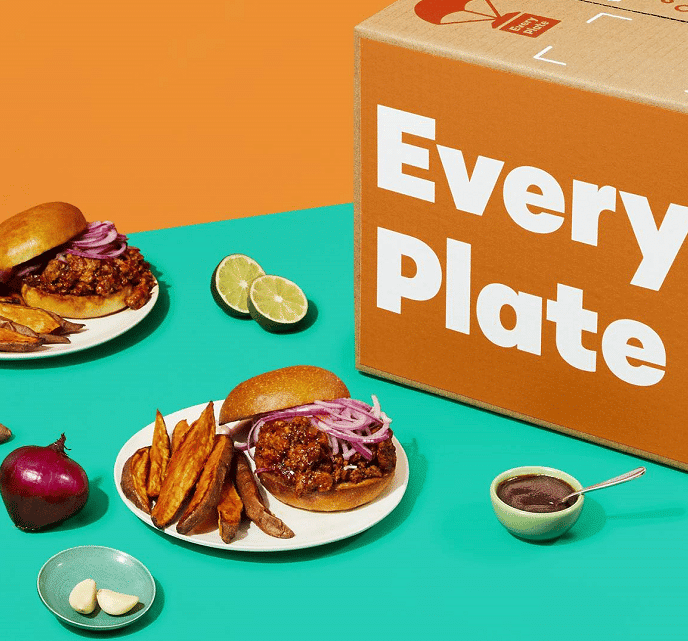 #4 Spoke guards
Moving on, how about spoke or wheelchair guards? These are great for those who want to express their personality while protecting their rear wheels from pebbles, splashes, and debris. They also stop things getting stuck in the wheel spokes.
There's a stunning variety of them – from artistic, to sporty, to whimsical to cartoon-inspired. Check out some suppliers here for gift ideas for disabled loved ones: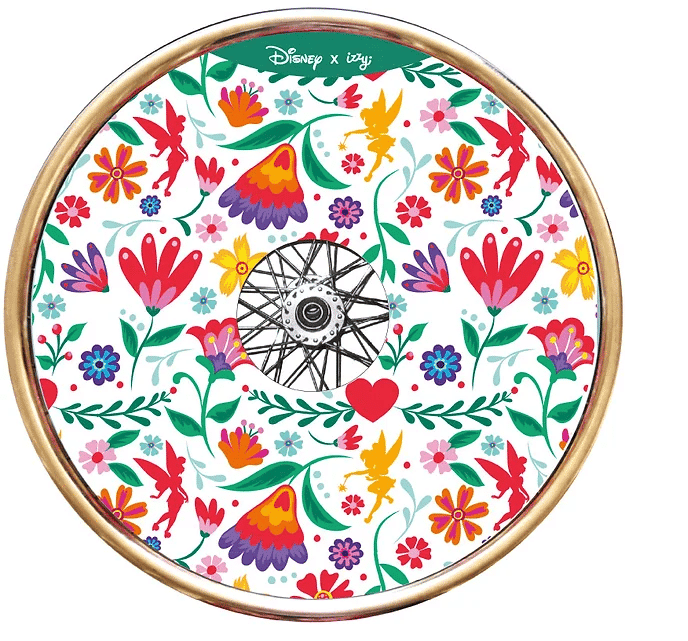 #5 The ultimate gift idea – insurance
When it comes to gifts for people in wheelchairs and mobility scooters for much of their day, insuring their equipment or disability converted vehicle could make a really thoughtful and unusual present. You'd be lightening their financial burden in the event of an accident, and making sure that you protect an important possession(s).
Check out Blue Badge's wheelchair insurance, mobility scooter insurance and insurance for wheelchair accessible vehicles and disability converted vehicles. It might just be the sensible-yet-seriously-appreciated Christmas gift you're looking for.
#6-10 Other Christmas present ideas for people with disability
With so many options out there just waiting to be nabbed, we couldn't possibly list them all. However, the above and below will hopefully set you on the path to present-giving success. Our final suggestions are:
Still stuck? Check out our post on everyday gadgets that are useful for people with disabilities. Many of them make excellent gift ideas, and could help your loved one build their independence. Looking for a list of gift ideas for disabled family or friends that will cater for younger ones? Check out these presents for children with disabilities for some gift-spiration.
Good luck with your present search search and Merry Christmas to you and yours.