An emotional support dog, therapy dog and Assistance Dog can each make someone's life a whole lot better. But how are these superb canine supporters different from one another? We know it can get a little confusing to say the least!
That's why in this article Blue Badge Insurance unpacks what these differences are by looking at what each dog's role entails. We also look at how the law factors in and why only Assistance Dogs have public access rights.
Canine helpers are making human lives better
Dogs have played a helping hand (or paw) in humans' lives longer than any other animal. That's because out of all the different types of domestic animals like cattle, horses, cats and more, dogs are the first ones that became close to humans.
In the history of dogs, canines are the first animal we domesticated. Not only did dogs help us but we also helped them. Over thousands of years, we've perfected this mutual relationship and actually co-evolved together. Nowadays many more animals also help us as therapy and support animals.
Let's look at some of the amazing ways that dogs and other animals help humans lead better lives and live more independently.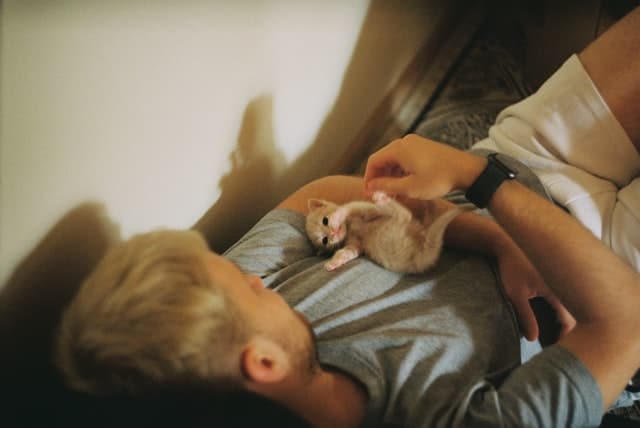 What is an emotional support dog or animal?
Any animal can be considered an emotional support animal (read about the emotional support crocodile… yes, seriously). That's because there's no specific criteria, as in there are no specific training or registration requirements.
And this is why the term 'emotional support dog' can be used to describe a dog that's simply a pet or one that's more of a supportive companion animal.
Essentially, the focus on an emotional support dog is that it helps a person to feel better. This could be helping their human feel better because of a mental health issue or another type of medical condition. However, they don't need to learn any specific skill to do this. They just need to be there giving you all that unconditional love.
Buying or adopting an emotional support animal
If you're looking for an emotional support animal, you might choose to adopt from a shelter or buy from an ethical dog breeder. Do some research before you commit to an animal to make sure you choose a dog or another animal that suits your level of activity, time, energy levels and lifestyle.
Read more about the positive effects of pets and mental health. There are also lots of physical health benefits to owning a pet.
Unlike an emotional support dog, an Assistance Dog does specific tasks for its human, helping them be more independent. Let's take a closer look at what some of these are.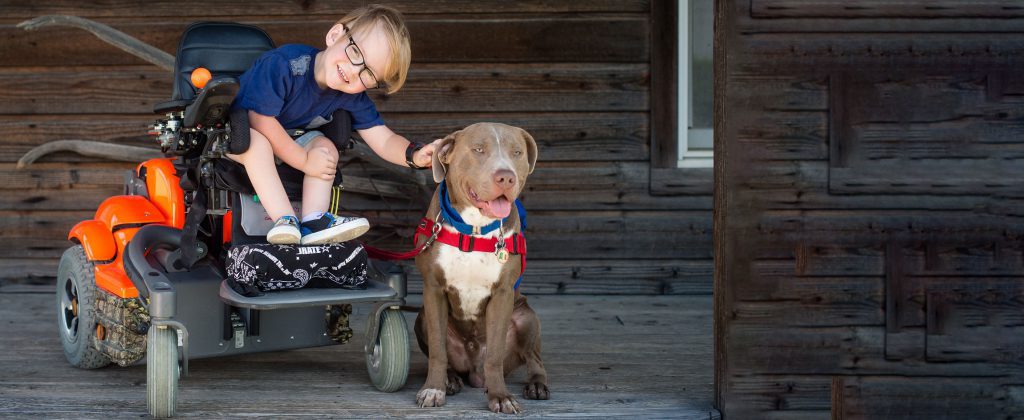 What is an Assistance Dog?
An Assistance Dog is a highly trained dog that provides its handler with specialised support for a particular disability. For example, a dog that helps someone with limited disability may be trained to answer and carry a phone, push remote control buttons and even take the laundry out of the machine.
Here are some examples of different types of Assistance Dogs:
Mobility Assistance Dogs
Guide Dogs
Assistance Dogs perform very specific tasks for their owner, helping them fulfil tasks they may not be able to do otherwise. Assistance Dogs Australia spends up to two years raising and training an Assistance Dog at a cost of approximately $60,000 per dog. They give each dog to the client free of charge.
Find out more about how Blue Badge Insurance sponsors Assistance Dogs Australia to contribute to these costs.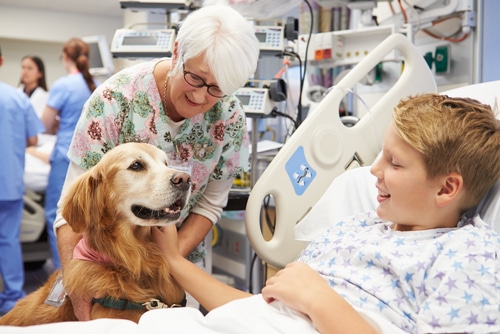 What is a therapy dog?
A therapy dog is different to an Assistance Dog and an emotional support dog. A therapy dog is a dog that helps a person through therapeutic intervention. To do this, the dog needs to be trained but, unlike Assistance Dogs, this training doesn't meet the legal standards for public access rights (more on this in the next section).
Animal assisted therapies use therapy dogs in clinical settings, such as hospitals but also community settings like schools. We've written about the latter in our Educational Support Dogs – How These Pups Are Helping Students article.
A trained therapy dog works in a team with its handler to provide animal assisted support. For example, a therapy dog can provide support to a child who's testifying in court or a patient who's spending time in hospital.
We all know dogs can give a massive boost to the sense of feeling that we belong. In situations where people are ill and need to be hospitalised, need encouragement and comfort at school, or are under the stressful pressure of giving a courtroom testimonial, having a therapy animal present can calm anxiety and help keep people feel present.
No public access rights: Emotional and therapy dogs
Unlike emotional dogs and therapy dogs, Assistance Dogs have public access rights.
Public access rights are a legal right that give an animal access to most public spaces pets normally wouldn't be allowed. This includes shopping centres, buses, trains and more. It also includes flying with an Assistance Dog on local and international airlines.
Not only are Assistance Dogs trained to specific requirements but they also need to go through a public access tests. They do this when qualifying and graduating as Assistance Dogs.
In a nutshell, here's why Assistance Dogs have full public access rights:
Assistance Dogs are accredited to international standards
They are protected by disability anti-discrimination laws
They complete the PAT test when they graduate and again annually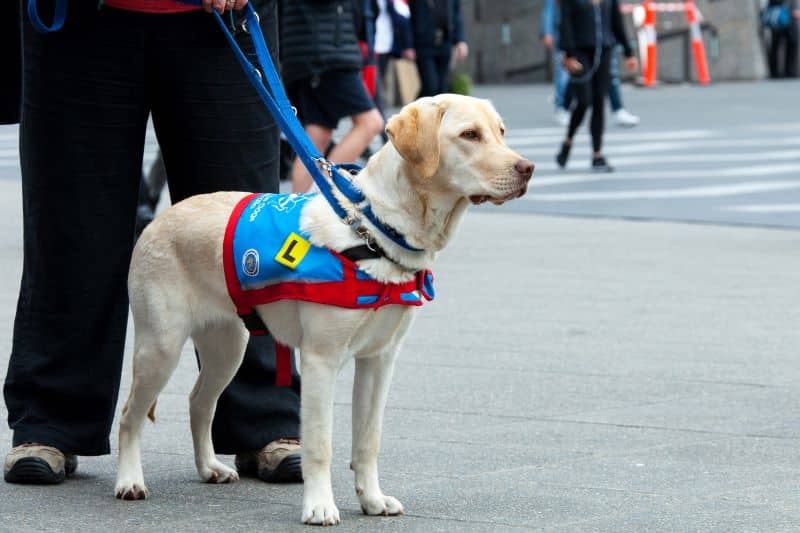 Assistance Dogs are a necessary medical aid
Can any dog get public access rights? No, the criteria outlined above is needed and only applies to disability support.
An emotional support dog or therapy dog provides a valuable sense of wellbeing. However, they aren't considered reasonable and necessary to help a person with disability to live more independently.
After years of focussed training in disability support, Assistance Dogs need to go wherever their owners go to help maintain their independence. The service these dogs provide is essential to the point that they're considered to be a medical aid.
Imagine, for example, you're in a wheelchair and drop your keys at a bus station. Your Assistance Dog can retrieve them for you. If your wheelchair topples over and you need assistance, your dog will have been trained to signal someone down and get them to come help you. And so on…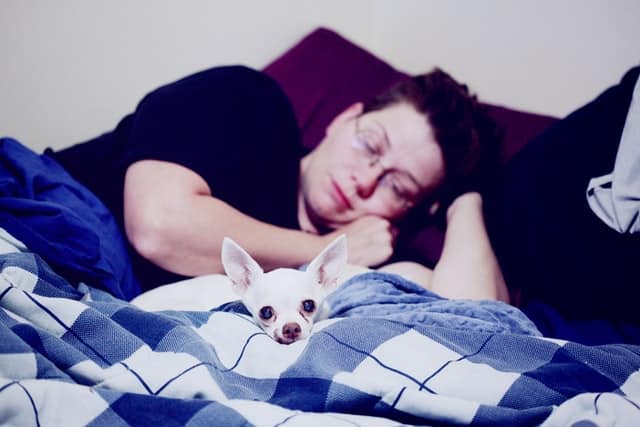 Keeping your animal healthy, safe and happy
Whether you have an Assistance Dog, emotional support animal or therapy animal, keeping them and you well and happy is important. Here are some great guides to help you do that:
Pet insurance for emotional support, therapy and Assistance Dogs
Whatever role your dog fulfils for you, sometimes they also need a bit of help. Dogs get sick and injured just like humans do. Whether you have an emotional support dog, therapy dog or Assistance Dog, vet bills can be expensive.
Thankfully, if you have pet insurance for your mate, then unexpected trips to the vet can be covered. That means a wide range of vet bills, from surgery and hospital stay overs to blood work and X-rays, can be reimbursed to you.
Find out about getting up to 25% off Assistance Dogs insurance and 15% off pet insurance with your disability parking permit. As Australia's first disability and independence insurance specialist, Blue Badge Insurance understands that even animals need a soft landing in times of need.